Horny goat weed capsule great help for men's sexual health
500mg ISO GMP Certificate and OEM Private Label Horny Goat Weed Extract Powder Capsules
Honry Goat Weed /Epimedium is a traditional Chinese medicinal herbs, having great help for men's sexual health, and also used in the treatment of polio and cardiovascular disease, in the folk medicine and modern medical practice and research.
Horny goat weed / epidium mainly contain flavonoids, lignans, alkaloid, volatile oil.Epimedium plants containing wax alcohols, hentriacontane,plant sterols, palmitic acid, stearic acid, oleic acid, linoleic acid, linolenic acid, ginkgo alcohol, glucose, fructose,magnoflorine, vitamin E and so on.
Epimedium leaves and stems with icariin, icariside, DNAmethylation of icariin, beta anhydroicaritin Epimediumglycoside, A, B, C, D, E.
In addition, Epimedium sagittatum is quercetin,Epimedium -3-O- α - rhamnoside, Hyperoside; Epimedium sagittatum were A, B, C; Epimedium sagittatum A, B and so on
Shanghai VitaOn Biotechnologies Co.,Ltd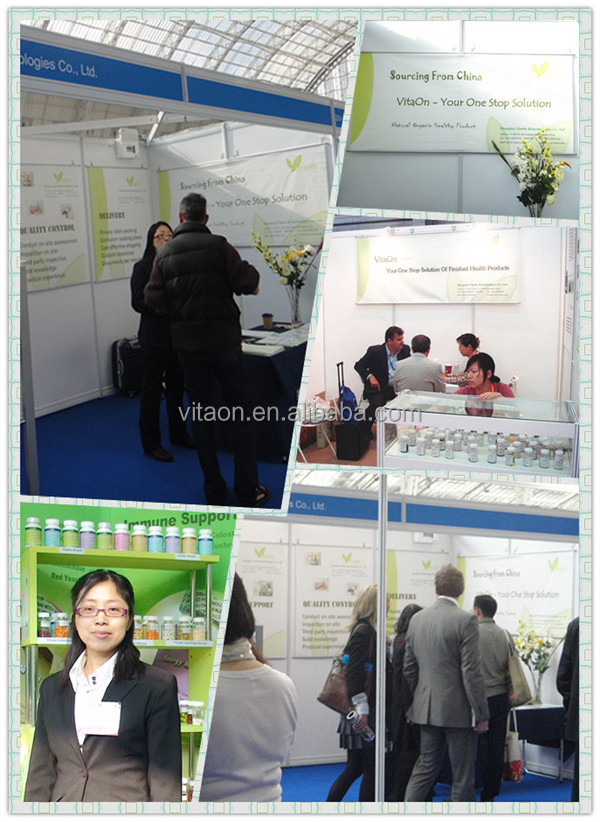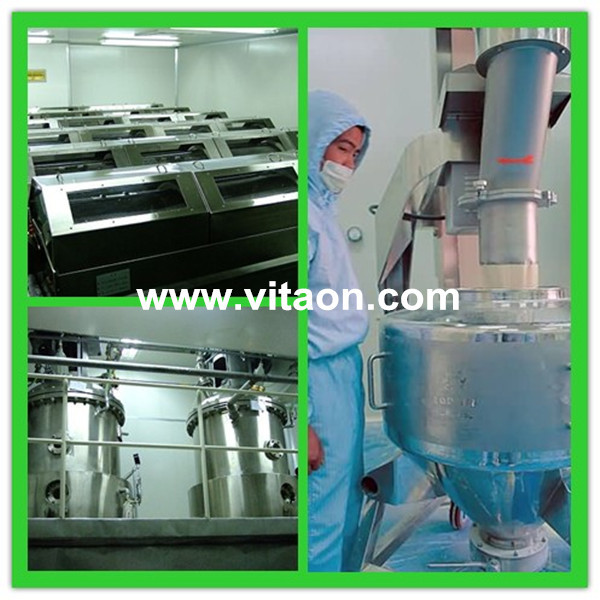 We are
1.your brain and eyes in China
2.your office in China
3.your purchasing office in China
4.your agent in China
5.quality control departmlent in China
6.the bridge between your business and China
7.the company who regard quality as our life
Our Advantages
1. We have 10 years Biotechnologies manufactory experience.
2. Manufacturing tablets / capsule / softgel into bulk package.
3. Offering bottle / blister pack of tablet / capsule / softgel without brand name.
4. Offering box / bottle pack of tablet / capsule / softgel with your brand name
5. We have obtained the certificates such as GMP, ISO9001, etc.
6. We could provide the best quality products, reliable customer service and
with guaranteed lowest price.
Vitaon Biotechnologies Co., Ltd services for dietary supplement capsules, softgels, tablets, powders & herbal teas. We offer more than 300 superior products; will deliver the latest technology and the highest quality at the most competitive price.
Stock formulations include health tea, multi-vitamins, joint health, fiber, sports nutrition, antioxidants, cardio care, cholesterol lipid, immunity, energy & weight loss. Capabilities include custom formulation flavour enhancement, ingredient sourcing, processing, filling & packaging. Quick R&D turn-around.
Our company takes pride in providing powerful products in developing,manufacturing heath food with high bio-activity and safety, serving the dietary supplements with advanced ingredients and science-based nutrition solution.You are welcomed to contact us at any time for other information.

​